It would be like a scene from any wine enthusiast's nightmare. Imagine that by chance you have encountered a bottle of an especially enjoyable wine. You invite your friends to come share in your find. You prepare an excellent meal to accompany it. You establish a festive mood in your backyard, on a cool summer evening, the sun just starting to set. You display the bottle, reveling in your friends' admiration. You prepare to serve the wine.
But you have no corkscrew. Somehow, it has gone missing. You search your kitchen, your wine rack, anywhere it could possibly be (and a few places it couldn't possibly be), but have no luck locating it. The wine is trapped and the atmosphere is ruined.
It doesn't have to happen that way. In the below video, Pascal Berthoumieux, proprietor of Evanston's Bistro Bordeaux, teaches you how to open a wine bottle without a corkscrew.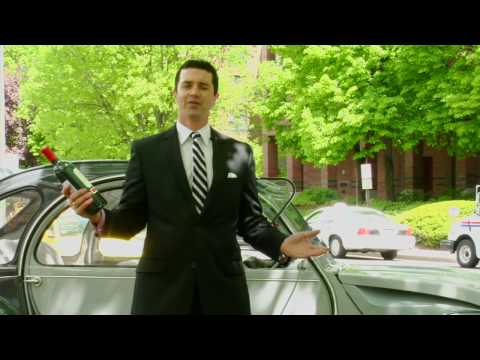 In most cases, of course, it's better to have a corkscrew handy. But in case of emergencies, all you need is a shoe, a hard surface, and a little patience.